Budget VPN for iPhone & iPad: Support and FAQ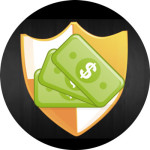 Budget VPN routes your internet traffic through our network of high performance servers in New York and London providing unrestricted access to websites and services whilst keeping your data safe.
Budget VPN subscriptions are paid for via in-app purchases in the Apple App Store or by Flow VPN automatic PayPal subscription.
Flow VPN: always unmetered
Access our entire worldwide VPN network
Support for OS X, iOS, Android and Windows
Our best value package via PayPal subscription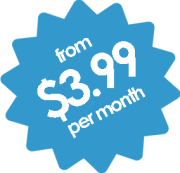 Questions
Which VPN protocol should I use? PPTP, L2TP or OpenVPN?
Some regular VPN users have a clear personal preference. but if not, it probably comes down to using whichever works best for you.
Some wifi and mobile networks don't support all connection protocols so you might find that you need to try them all to find the one that works for you.
OpenVPN takes a bit longer to configure, so we'd suggest that you start with PPTP and L2TP.
How can I share my VPN subscription between my iPhone / iPad and my Mac?


Easy. The main page of the app has a blue 'account' button, select that and you'll be given the opportunity to create an account enabling you to log in on other devices.
Tap the 'new account' link to create your account, then use your email address and password to log in from another of our apps and / or on a different device.
Where can I find my VPN account name?
How can I connect via OpenVPN?
To use Budget VPN via OpenVPN on your iPhone / iPad you'll first need to install OpenVPN Connect from the App Store.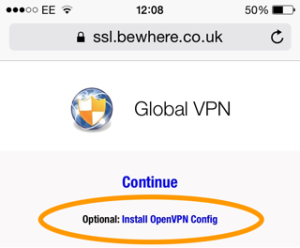 Open the Budget VPN app and go to Subscription > Reconfigure. Follow the prompts so that your main PPTP and L2TP profiles are installed, then you'll see the Budget VPN configuration web page – click the "Install OpenVPN Config" link and follow the prompts.
When your profile has been installed you'll be able to connect via the OpenVPN Connect app.
How can I delete a VPN profile from my iPhone / iPad?
My account has been blocked - what should I do?
Our network doesn't support usage of BitTorrent and peer-to-peer file sharing. Traffic is automatically checked and if BitTorrent packets are detected the user account will be automatically blocked.
Sometimes you don't even need to be actively using peer to peer – if you have a BitTorrent client installed it might send a small amount of traffic in the background occasionally and that would be sufficient to block your VPN account, so we recommend uninstalling BitTorrent software while using our VPN service.
Please also be aware that some other software has BitTorrent clients built in, a good example being Torch web browser.
If your account is blocked you can easily unblock it by opening the Global VPN app and clicking the link:

I can't connect, I see an error ``server did not respond``

If when you try to connect you see an error along the lines of "server did not respond", assuming that your network connection is good and you're online, it's possible that your network doesn't support the VPN protocol you're using.
If you've been trying to connect using your PPTP profile, try L2TP instead. If you're tried both PPTP and L2TP, try OpenVPN.
The other possible reason for this error is that there's a problem with the server you're trying to connect to. Use the 'select country' function in Budget VPN to reconfigure your connection to use a different server.
Can I use my subscription on my Windows PC or Android device?
It is possible to use your Budget VPN subscription on Windows and Android. If you haven't already, first you need to create a Flow VPN user account:
In Budget VPN, tap the blue 'account' button

Enter your email address and a password of your choice

Select 'New account' then enter your password again
Select 'Create Account'
Go to the Flow VPN client area and log in with your email address and password
You'll be sent an email. Click the link in the email to verify your email address.
How can I cancel my subscription?
If you've paid for your VPN subscription through an in-app purchase you don't need to cancel, your subscription will come to an end after the expiry date shown in your VPN app and you won't be charged again until you make another in-app purchase.
Send us a question
[contact-form-7 id="3161″]