Flow VPN for Apple TV
The worlds first VPN app for Apple TV
You can now enjoy secure private Internet and access servers in 60+ countries from your Apple TV.
See FlowVPN on the Apple TV on YouTube | Download FlowVPN for Apple TV – the worlds first Apple TV VPN app!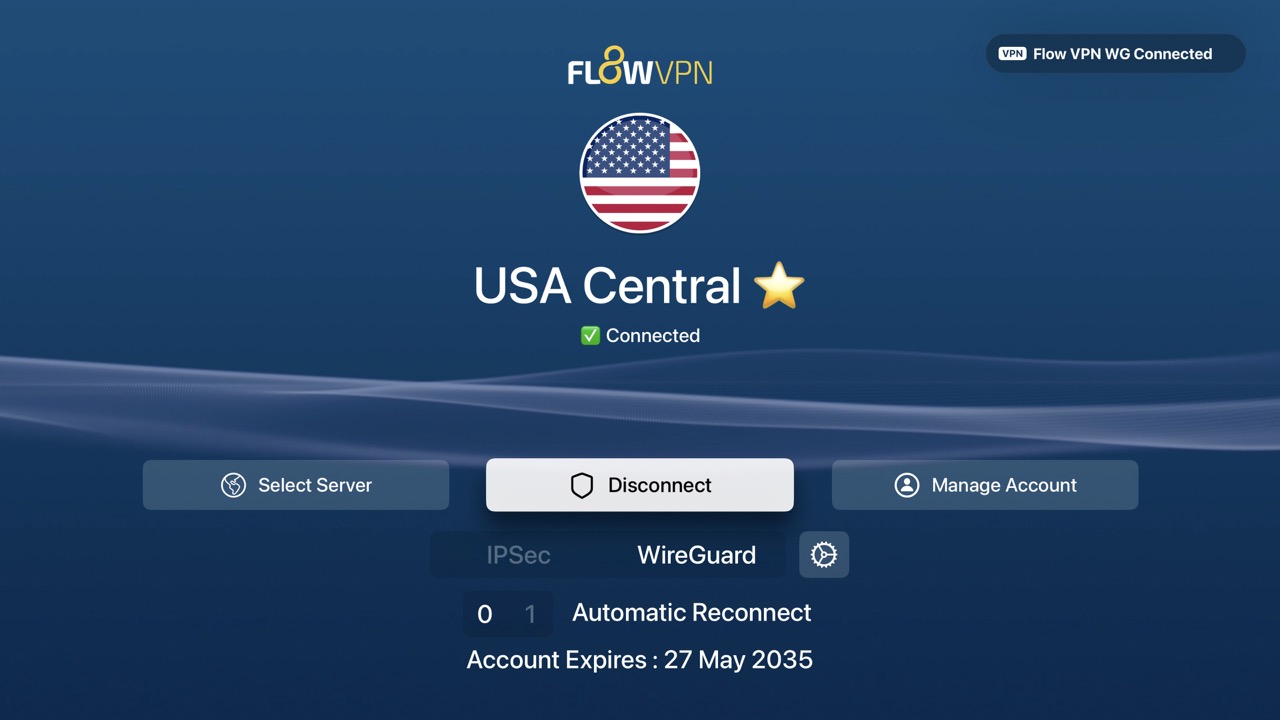 The latest version of tvOS (17) adds support for VPN services and is available now! We are proud to have been the worlds first VPN app for Apple TV, available now from the App Store!
FlowVPN features IPSec and WireGuard VPN protocols and VPN bypass by country IP.
VPN for Apple TV screenshots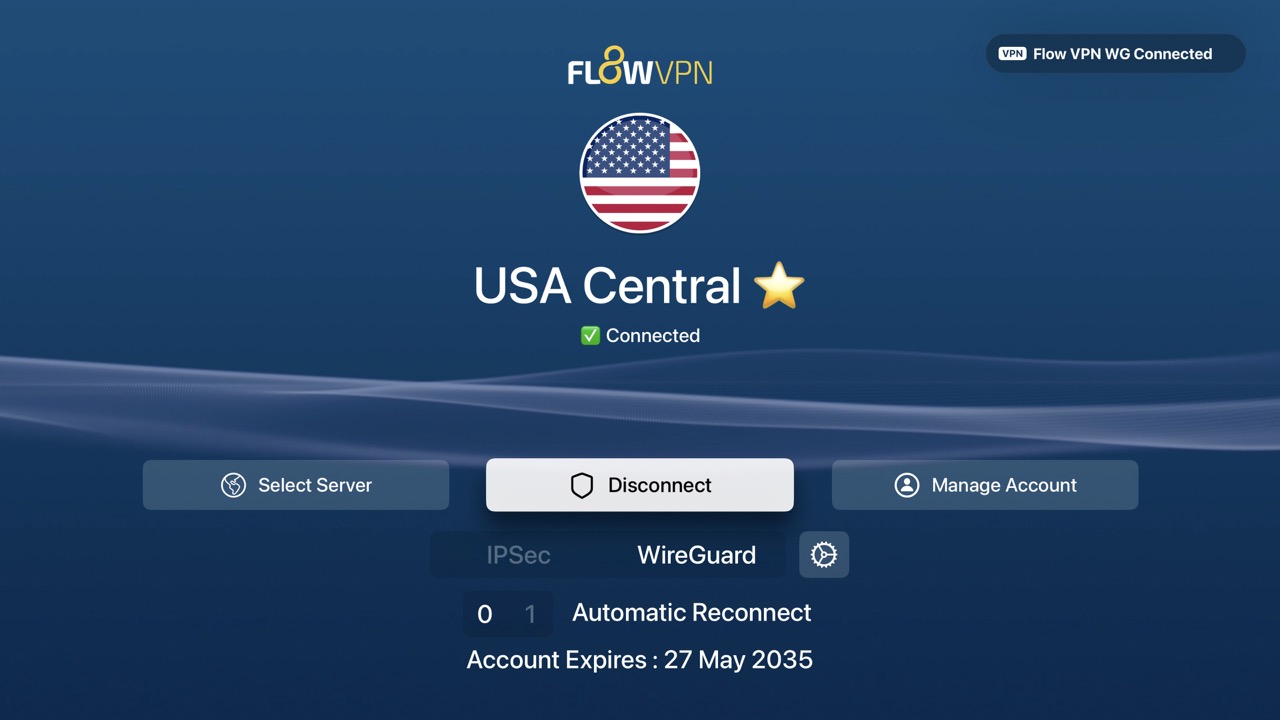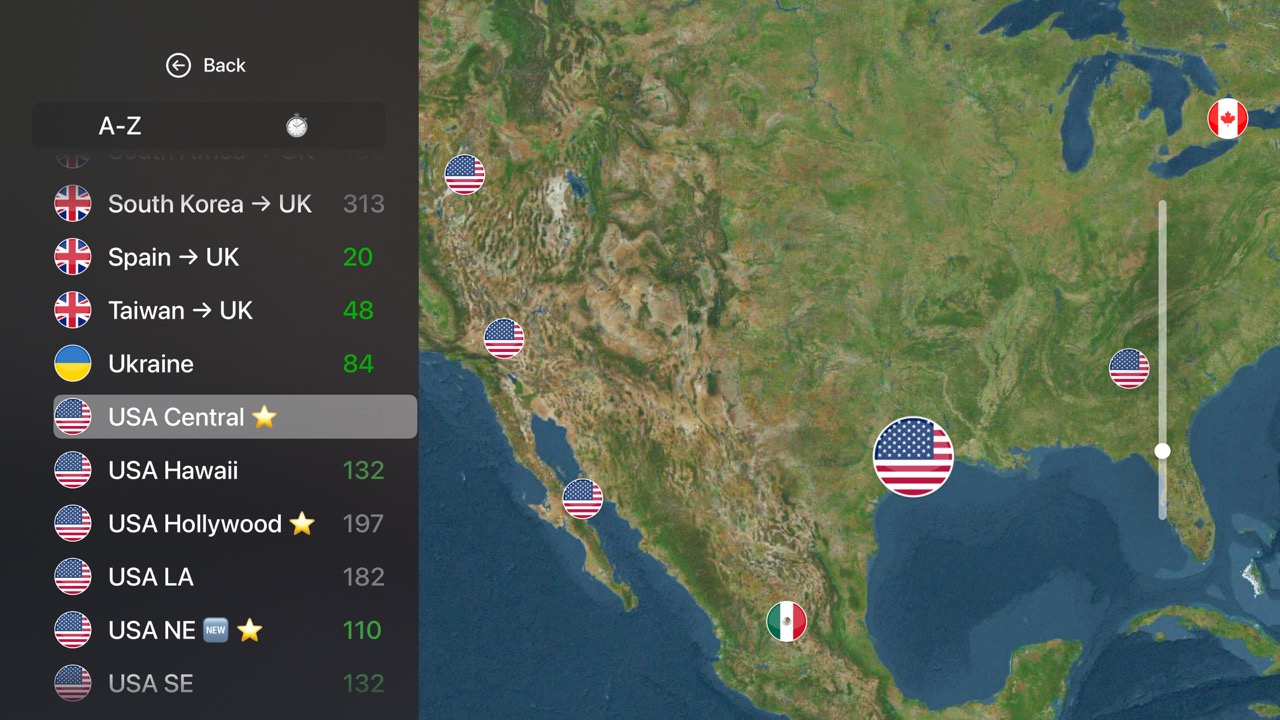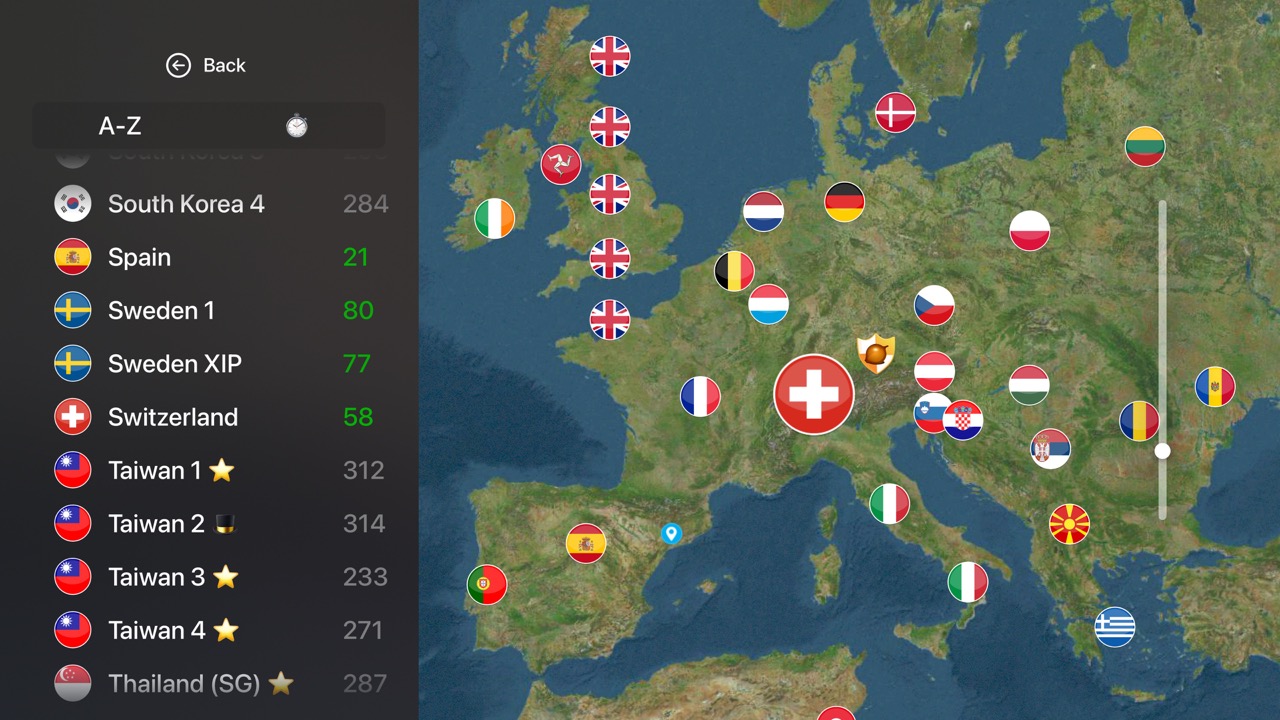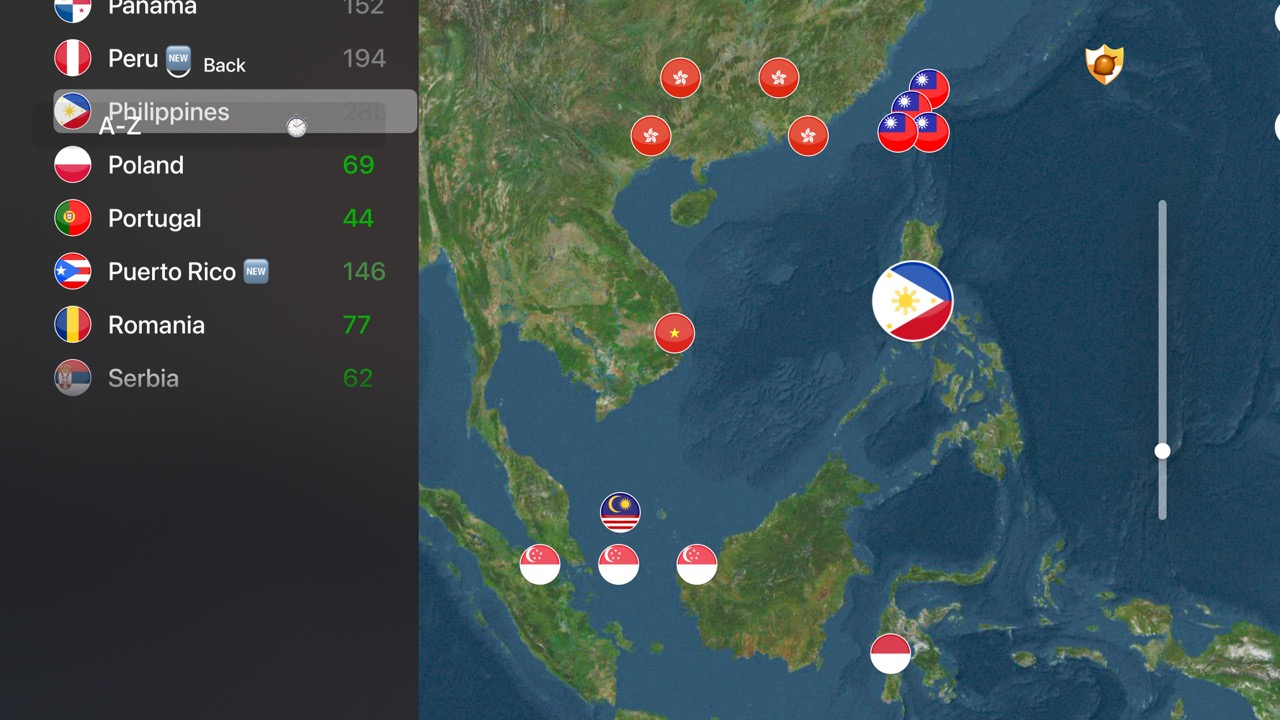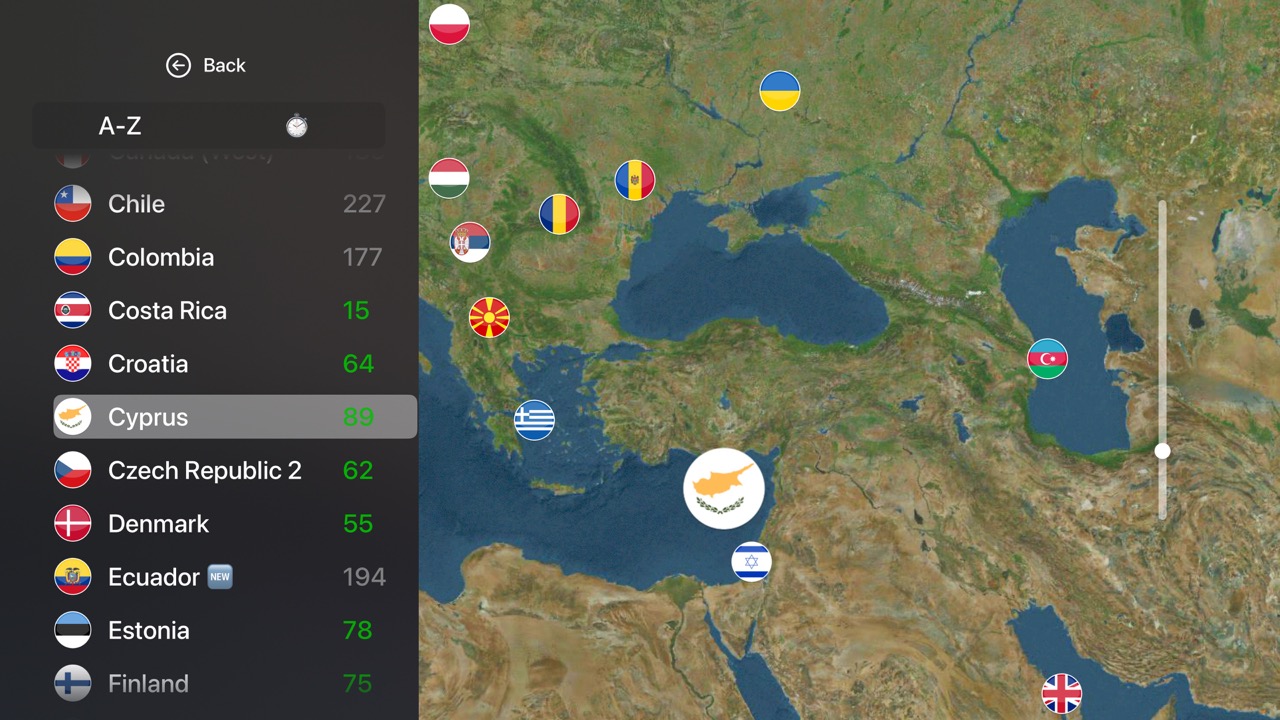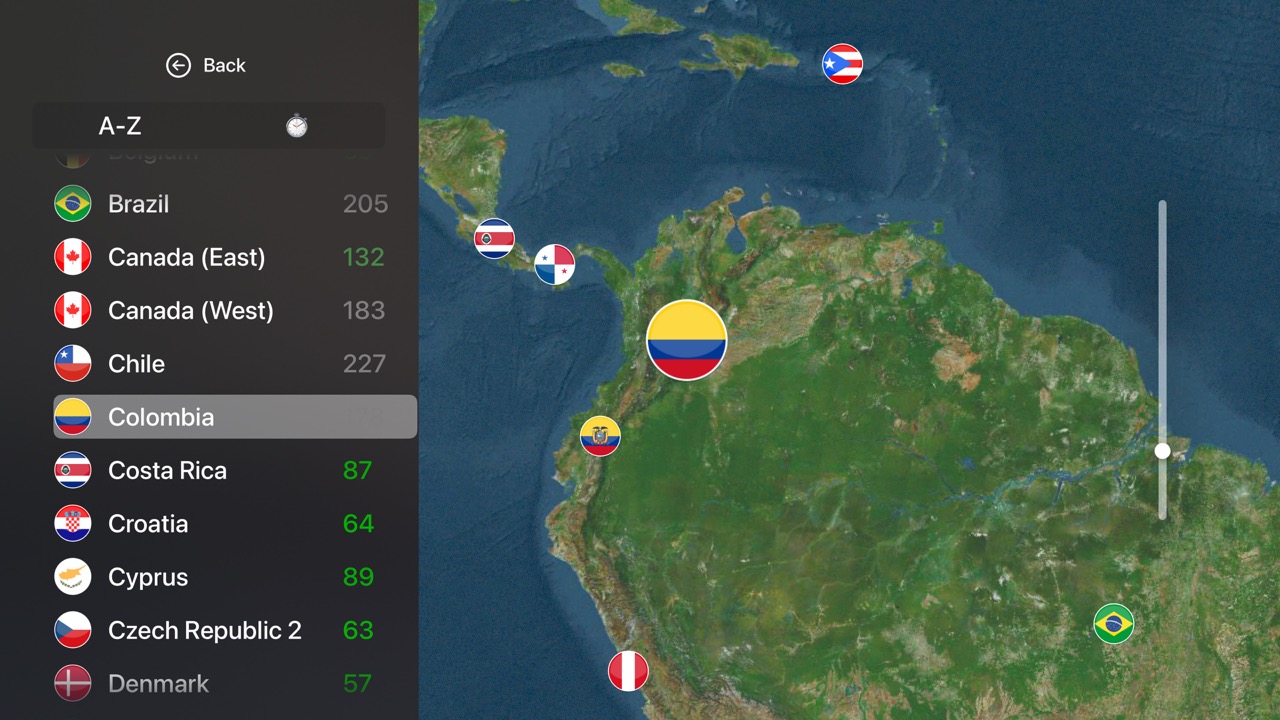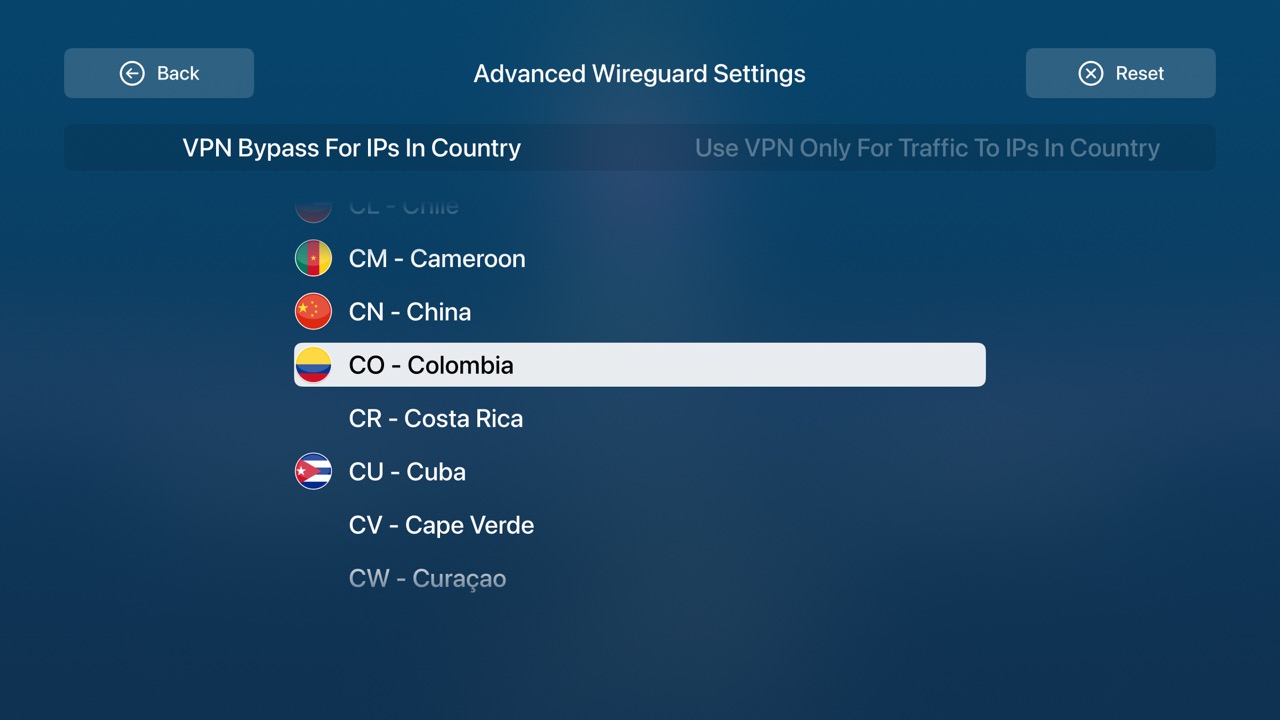 FlowVPN for Apple TV has access to our full network of servers in 60 countries. Every Internet connection is a unique combination of client software, device, router and ISP so we provide servers in more than 100 locations to provide you with reliable, fast, private Internet access.