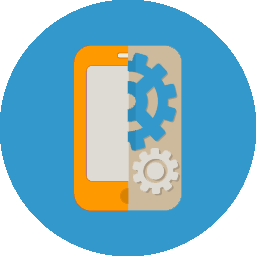 Setting up Flow VPN on your Mac
If your network / wifi router supports VPN it's possible to configure your router so that internet traffic from all connected devices is routed through Flow VPN.
With Flow VPN on your router you don't have to connect on each device while you're at home, but perhaps more importantly it means that devices that don't support VPN themselves – like smart TVs – can have their traffic routed through Flow VPN.
You can find all of the information you need to configure most routers in your Flow VPN client area:
username (your email address)
VPN password
server address
secret key
[insert screenshot of client area]
Example: TP-Link 450N Wireless Router
The TP-Link 450N is compatible with Flow VPN when using L2TP protocol.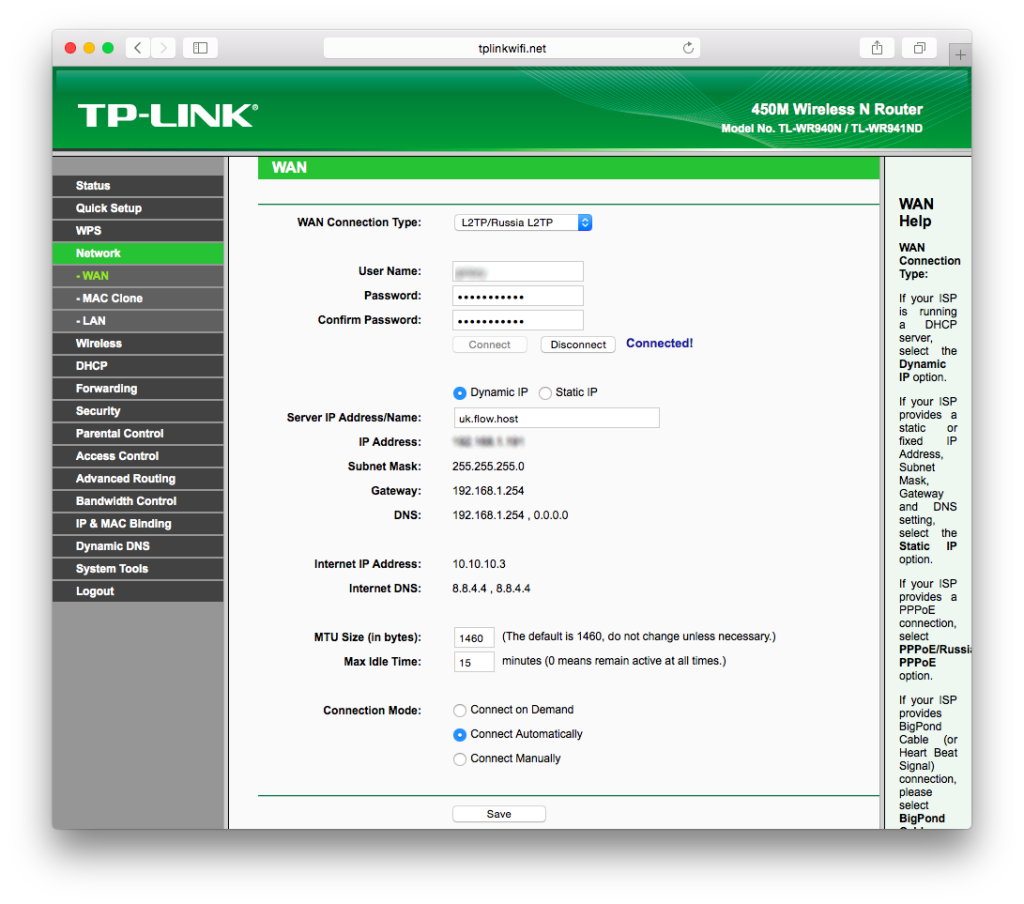 Frequently asked questions
Which VPN server will give me the fastest connection?
If you're using a VPN to speed up your internet connection you'll probably get the best results by choosing the server location that's nearest to you. Visit your client area to see the available locations.
However, if you are trying to access content on a specific website you should also consider where that website is. For instance, if you're in Asia and you want to access content in the USA you might find that you get better results by using one of our special 'via' routes, for example US via Hong Kong.
Click here to find out more about how VPN can make your internet connection faster
Which VPN protocol should I use? PPTP, L2TP or OpenVPN?
Some regular VPN users have a clear personal preference. but if not, it probably comes down to using whichever works best for you.
Some wifi and mobile networks don't support all connection protocols so you might find that you need to try them all to find the one that works for you.
OpenVPN takes a bit longer to configure, so we'd suggest that you start with PPTP and L2TP, but it's considered to be a more secure protocol. OpenVPN over SSH – selectable within the FlowVPN OpenVPN application – can be a particularly powerful tool for bypassing firewalls.
Why won't my router won't accept the server address?
Flow VPN can be used with a wifi router that supports PPTP, L2TP or IKEv2 protocols and can accept a server address in the form of a domain name, e.g. uk.flow.host.
Some routers only accept server addresses in the form of IP addresses – e.g. 123.456.789.01 – that's fine for connecting to a closed corporate VPN but not appropriate for Flow VPN and other similar services that tend not to publish IP addresses for VPN servers.